Info@AZPerfectCompanion.com 24/7: 602-595-9096
The Leader In Senior Homecare Services and Estate Concierge Services Since 2008

The Perfect Companion (TPC) is a very successful boutique senior homecare services and estate concierge services company like no other.   
 TPC has been fueled by personal relationships and personal referrals. 
The company and its clients are discerning and best-of-the-best.
TPC caregivers come to them the same way, through personal referrals, and often come from the usual caregiving franchises.  TPC's caregivers enjoy making a positive impact on lives and are astute business and healthcare specialists who do whatever is needed to keep our discerning clients and their families very happy, relieved, safe, active and healthy.
TPC's founder and president, Jon Siegel, is highly respected by very well-known and the most esteemed luxury living community managers, families, and healthcare providers. He is a military veteran and has been a highly respected psychotherapist for 40 years; dealing with VERY demanding and complex healthcare, logistics and personality challenges. 
Jon and his team are masters at matchmaking the best choices of caregivers and estate concierge managers with the needs, goals and personalities of their clients. They are all experts at navigating through logistics, negotiations and decision making related to healthcare, helping manage estates, transitions, transactions and travel of all types, precious pet health and well-being, and orchestrating activities despite the toughest of personalities, complexities, challenges and goals.
Speaking of goals, it is always TPC's goal to make your life with them the best it can possibly be or the best it's ever been.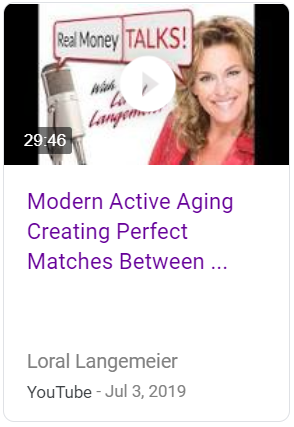 Our Care & Estate Management Concierge Professionals
We employ both full- and part-time caregivers with a range of expertise. 
Some focus on companionship care, while others possess additional certification as medical technicians or nurse assistants.
As part of our Clinical Care Assessment, we learn about each client's personality, needs, and preferences in order to match them with a compatible caregiver. In most cases, a single caregiver is assigned to a client for consistent quality. Our caregivers work directly with family caretakers to address their concerns and teach them how to identify and prevent health and safety issues.
We seek proactive individuals who possess empathy and attentiveness, and who can anticipate and address the needs of our clients before they ask. Each caregiver undergoes a thorough background check and intensive interview process before joining our team. We attract compassionate, exceptional caregivers by offering pay on a weekly basis and opportunities to earn bonuses. If you think you might be a good fit for our company, please contact us!
Jon Siegel
Founder and President
Jon is board-certified, and has over 40 years experience as a Clinical Psychotherapist. Jon graduated from the University of Kansas with a Master's degree in social welfare and a specialization in clinical psychotherapy and has specialized in the field of Adult/Geriatric psychotherapy since 1991. 
Jon has maintained a successful private psychotherapy business in the Scottsdale / Phoenix metro area for over 30 years. Prior to his work as a highly respected psychotherapist, he served as a Captain, Biomedical Science Officer in the U.S. Air Force. 
He spent several years working in V.A. Inpatient /Outpatient hospital settings. He devoted his expertise to family advocacy as it pertained to any type of physical or mental health  needs and become known for his unique ability to navigate through challenges deemed insurmountable. He also brought in what is now known as Post Traumatic Stress Disorder (PTSD) treatment. 
While working in the Columbus, Ohio VA Outpatient clinic in the early 1980's, Jon was responsible for the placement and care of many elderly Veterans participating in the V.A. supervisory nursing home program. Jon has spent the last several years working extensively with various mental health issues of the elderly, including the treatment of dementia and Alzheimer clients and their families.
As Founder and President of The Perfect Companion, Inc. (2008), Jon's compassion, unique insight and ability to assess and determine the individual skill sets and personalities of his caregivers with the corresponding needs and personality of his clients, and his offering of "Ritz Carlton level" concierge care has been the major contributing factors behind the ongoing success of The Perfect Companion, Inc.
Jon continues to stand out as being uniquely qualified to help families navigate through gruelingly difficult challenges and goals for their loved ones. 
Jon has been nominated for inclusion into both the Cambridge and Manchester Honor Society for Health Care Professionals.
He is also the founder and investor in Resiliency Ventures, LLC a venture capital fund focused on Fin Tech, Artificial Intelligence, and Blockchain as an Angel, Seed, and Series A investor. 
Jon resides with his wife of 30 years, Martha, and their dog, Pandora, in Paradise Valley.
Kasondra McCormick
EVP Concierge Care Operations
Kasondra is a respected global thought leader of neurodegenerative restoration and social impact; using functional medicine, nutrition, movement, genetic/ epigenic understanding, and executive thinking to slow down, stop, or reverse disease states and contribute to healthier thinking and productive citizenship. 
In other words, she is a Social Entrepreneur and Ambassador for the causes and treatments associated with neurodegenerative (brain-related) conditions and enjoys actively contributing to whatever neurodegenerative restoration is possible through psycho-social, natural and functional medicine treatments. 
Kasondra brings a plethora of passion, fully integrated, clinical and alternative insights to our clients, their families and our team members in search of answers to some very difficult situations.  
She also brings exceptional instincts, structure and data analytics to The Perfect Companion's ability to provide exceptional in home non-medical concierge care to our high profile and discerning clients by intentionally matching them up with the personality traits and skill sets of our caregivers…and she works around-the-clock in the field; keeping everyone on their "5-star service toes". 
She's also a Senior Strategic Planning Analyst with Resiliency Ventures, LLC a venture capital fund focused on Fin Tech, Artificial Intelligence, and Blockchain as an Angel, Seed, and Series A investor. 
She's earned several degrees and certificates including Environmental Science, Conservation, Phlebotomy, Wholistic Epigenetics, Pathology, Accounting, Economics, and International Culture
Carlos DeJesus
Client Services Director
Carlos grew up in the quiet town of Ellenville in upstate New York. For 30 years of his life he served in the United States Air Force serving as a medical records manager at a medical unit at Luke AFB. His background in the senior industry comes from working at Vi at Silverstone, a luxury senior living community in North Scottsdale, as the Lead Concierge for 4 1/2 years. He provided first class hospitality and customer service to the senior residents creating a high level experience on a daily basis.  As the Lead Concierge, he was responsible for success involving the resident, family and visitor experience.  
As Client Services Director for the Perfect Companion in the Greater Phoenix area, he continues to serve seniors with the same level of professionalism by fostering strong relationships with clients and perpetuating The Perfect Companion as the best experience in homecare services and estate concierge services in the industry.