Concierge Care Coordinator
Charmaine brings over 32 years of administrative experience to The Perfect Companion. She is a skilled project administrator, office manager, bookkeeper and facilities manager, and has worked in the construction industry, higher education, the engineering industry, and the casino industry.
She consistently demonstrates a passion to serve, keeps everything impeccably well-organized, exercises profound respect for others, listens intently, and skillfully navigates through challenges, new approaches and ideas.
Her community activities have included being the Past President of the National Association of Women in Construction (NAWIC) for the Tucson Chapter, Assistant Leader for Girls Scouts of the USA,  Secretary for the Mobile Community Committee (an economic empowerment organization), Founder and CEO of  Arizona Construction Career Days (AZCCD).
Charmaine was active with the Holt County Master Gardener's Association, the Craig Community Association, American Society of Notaries, Habitat for Humanity, and the Community Action Committee of Oregon, MO.
Last but certainly not least, she has brought smiles to countless faces through her extraordinary confections/baking expertise.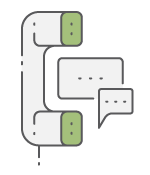 CONTACT US FOR AN APPOINTMENT
Or share the basics, and
we'll be in touch as soon as we can!