Concierge Care Coordinator
Aubry brings with her 10 years of experience working and training in the field of healthy aging and senior living. She earned her Masters degree in Exercise and Wellness with a concentration in Healthy Aging from Arizona State University in 2019 where Aubry was selected as the College of Health Solutions Outstanding Graduate Student. While earning her MS, Aubry worked on a year long, community based lifestyle intervention for falls prevention. After graduating Aubry joined the senior living community where she served as the Engage Life Director and later was promoted to develop health, fitness and intellectual programs, company wide.
Aubry is a certified Diabetes Prevention Program coach and utilizes her background and knowledge in the areas of exercise, nutrition and lifestyle management to help client's make lifestyle changes that promote physical and mental well-being.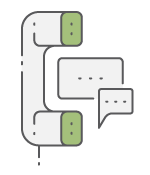 CONTACT US FOR AN APPOINTMENT
Or share the basics, and
we'll be in touch as soon as we can!