Supporting family caregivers is part of a comprehensive, holistic care program.
If you are taking care of a loved one, The Perfect Companion will include you in our follow-up calls and care planning (provided the client consents to share information with you).
The Perfect Companion provides personalized care plans for all levels of care: from companions, to caregivers, to hospice caregivers, to estate management services.
Jon Siegel, the founder of The Perfect Companion, created the proprietary EIPPO system to better serve clients and their loved ones.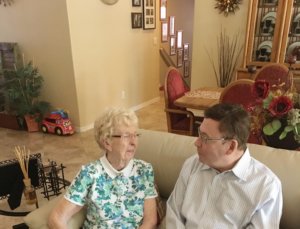 EIPPO stands for Education + Intervention + Prevention = Preferred Outcome.
We all prefer to spend as little time in the hospital as possible, to feel safe and secure in our homes, and to enjoy an optimum quality of life.
Preferred outcomes also give family caregivers, family estate protectors, and the family medical specialists peace of mind.
In addition to the activities of daily living, our care plan includes:

Medication management: Thorough inventory of all prescription and over-the-counter medications, identifying harmful contraindications, and how to manage meds to avoid adverse side effects

TIA/Mini-strokes: Recognizing the signs that could be symptoms of TIA (Transient Ischemic Attacks or mini-strokes), which can lead to falls and to memory problems

Cardiac Heart Failure:  Staying on top of taking vitals on a regular basis and knowing the signs to look for  helps us pro-actively identify issues and can make all the difference

Urinary Tract Infections: Identifying UTIs, which can be misdiagnosed as dementia

Dementia and Alzheimer's: Seeking a proper exam to confirm the diagnosis, assessing treatment options, and adjusting to changes caused by the condition

Nutrition and Hydration: Malnutrition or nutrition and hydration in older adults is one of the largest causes of underlying issues

HELPING KEEP OUR CLIENTS IN THEIR HOMES FOR THE LONG HAUL IS OUR GOAL!
THE PERFECT COMPANION INC.
"Our primary mission as a company is to match up the individual personality and skill sets of our Caregivers, with the individual personality and needs of our clients to make life the best it can be, or the best it has ever been."
Call (602) 595-9096 or complete our contact form!