Sir William Osler, the father of modern Medicine, once said, "The secret of caring for the patient is to care for the patient." No single sentence better describes the foundation of my practice as a physician. Dr. Dana Paull earned his BA from Washington University before continuing on to medical school. Dr. Paull completed medical school at George Washington University with distinction. Dr. Paull has been recognized for his skills and expertise as Best Doctors in America from 2009 – 2014 and by Phoenix Magazine as Top Doctor multiple years.
Caring requires having a physician with the time to develop a trusting relationship, to focus on prevention when you are well and attend to your needs when you are sick. Dr. Paull takes the time to provide the personalized, compassionate health care that we all deserve. This belief and approach to care is one of the many ways Dr. Paull and The Perfect Companion align perfectly.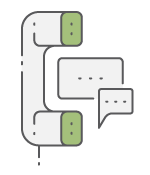 CONTACT US FOR AN APPOINTMENT
Or share the basics, and
we'll be in touch as soon as we can!