Kathleen earned her B.S. in Nursing from Avila University in Kansas City, MO in 1979.
She worked for Overland Park Medical Center for 15 years as a Labor and Delivery Nurse.
Then worked as a Surgical Nurse for Joseph Health Center for 5 years.
Kathleen worked for BCBS as a Case Reviews Specialist, at that time, she wasn't enthralled with being a Case Reviews Specialist, so she took advantage of an entrepreneurial opportunity to buy furniture store in Overland Park KS.
She ran this business for 12 years and absolutely loved serving the community in this capacity. She learned a tremendous amount about leadership, running a business successfully, organizing efforts, creating and implementing training programs, mentoring staff and guiding customers with integrity.
She also honed her ability to leverage communications to create an outstanding customer experience for everyone involved. (DID YOU SUCCESSFULLY SELL IT? WE CAN LEAVE "THE EXIT" OUT EASILY)
Kathleen was surprised at how connected she was in helping customers outfit their homes and offices safely and beautifully. "Safely" came from her many years of training as a nurse.
Meanwhile, she kept her nursing license current and became a mentor to less experienced medical and support personnel.
Kathleen was moved to become actively involved with medical outreach missions and started traveling the world as a volunteer nurse for several years.
She joined the medical staff of Heart to Heart International, a humanitarian organization based in Lenexa KS, which works to improve health and to respond to the needs of disaster victims worldwide.
Kathleen also joined the medical staff of Kalighat Home for the Dying. Kalighat, the Home for the Pure Heart is a hospice for the sick, destitute, and the dying established by St. Mother Teresa. Kathleen was involved in the organization when Mother Theresa was also actively involved with these missions. Kathleen's involvement was sponsored by the local Rotary Club of which she was involved.
She participated in three medical missions for 500 Teenage Girls, on the medical team to lift spirits of teenage girls in need. Kathleen traveled the world and helped female teens in countries such as Ecuador, Brazil, Panama, Argentina.
She also joined MACLA, Inc. on missions the past four years. Medical Aid to Children of Latin America treats patients with physical deformities such as cleft lips and palates, burn scar contractures, and soft tissue deformities. She traveled to the Dominican and worked with a group of plastic surgeons on staff as a surgical nurse; serving babies and children from financially underprivileged families.
She and her husband then moved to CA and she became a Correctional Nurse in the St Luis Obispo prison system for 8 years where she further honed her professional and soft-skills. This was a particularly challenging environment owing to essential safety protocol, the prevalence of inmate deception for complex reasons or underlying addictions. She was also responsible for responding to unique emergency situations such as delivering a baby on the prison floor, or responding to attacks.
Then, she moved back to Kansas City to caregive for her elderly and infirmed mother-in-law. This sparked her interest in improving the approach and quality of in-home care services.
She moved to AZ to work for Healthy Living at Home, a home health agency as a Nurse in the field helping patients in their homes for two years.
Kathleen joined The Perfect Companion as a field services Nurse and Clinical Trainer for the company's caregiving training program.
Licensed RN in AZ, MO, CA, KS: Current AZ Lic# RN204091
Kathleen and her husband are active members of Highlands Church, and volunteer with the church and the Rio Verde community.
During her few minutes of free time, she enjoys hiking, playing golf, Mahjong, and pickleball.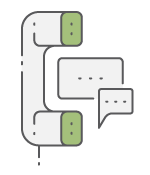 CONTACT US FOR AN APPOINTMENT
Or share the basics, and
we'll be in touch as soon as we can!