CNA, Lead Concierge Caregiver
"Paying It Forward while Paying It Back", is the favorite way The Perfect Companion, Inc's CNA, Leigh Harris, explains her jump from television news to healthcare.
Leigh is  a shining light that represents The Perfect Companion's luxurious and astute concierge care model, and has become the leader, trainer and mentor to The Perfect Companion caregivers in this luxurious senior living community we serve 24/7. She has also become a source of vitality and inspiration for the community's residents and staff , continuously enhancing lives every day.
A bachelor of science graduate of Ithaca College and a 32-year TV/Radio news and sports coverage veteran in the Valley of the Sun, Leigh had the opportunity to help care for her aging parents as she grew close to retirement from KPHO CBS Channel 5.
Like so many adult children of elderly parents, she became adept at managing medical advocacy and in-home care, thanks to the many RN's, LPN's and CNA's who were also assigned to her ailing parents' care.
Years of navigating the Mayo Clinic~Arizona System's diagnostic and treatment programs led to several friends and relations to request her assistance for help in organizing and guiding their parents through their urgent visits to the Clinic.
At her late mother's urging, Leigh attended an intensive Certified Nursing Assistant program NAU/PVCC's Nursing School with specific accent on Memory Care.
Leigh joined the care staff of The Perfect Companion, Inc shortly after passing her practical and written exams Arizona Board of Nursing, in 2015. She truly enjoys giving the gift of the peace of mind an experienced, knowledgeable CNA~Caregiver can give to a family so very worried about their elderly parent.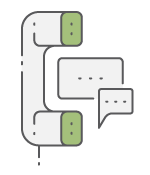 CONTACT US FOR AN APPOINTMENT
Or share the basics, and
we'll be in touch as soon as we can!