Michelle has what we call a "caregiver's heart." She brings with her a passion for helping others and nearly 10 years of experience and insight helping others lead a healthier and more fulfilling life. Not only does she have passion and talent for helping others, Michelle's skills in customer service and hospitality also help us to ensure that every family receives the "Ritz Carlton experience" of in-home care.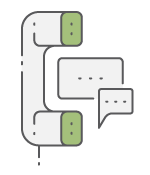 CONTACT US FOR AN APPOINTMENT
Or share the basics, and
we'll be in touch as soon as we can!