Concierge Care Coordinator
Nanci is a nationally accredited Occupational Therapist (OT) holding an Arizona professional license in good standing for over 25 years. She graduated from the University of Illinois at Urbana-Champaign with her B.S. in Psychology. Nanci went on to earn her Master of Arts in Occupational Therapy from the University of Southern California before doctoral work at Arizona State University. She has numerous professional publications in the fields of Gerontology, Mental Health and Rehabilitation.
Nanci's career is just as impressive as her education.  It has included community and clinical practice with adults and children. Locally most of her years was as an Assistant Professor at Midwestern University in Glendale, Arizona. She taught anatomy and neuroscience with responsibility of running a cadaveric laboratory. Within the OT field her teaching was focused on evaluation and treatment of adults and older adults with an emphasis on home and community accessibility. Nanci's  practice is a client-centered approach optimizing safety and maximizing  the person's autonomy.
Through her personal experience as a care partner for her husband and care manager for her parents she has increasingly added advocacy and support for families and loved ones. Her role as a coordinator can assist clients, their partners and families seeking support from The Perfect Companion.
Nanci has a passion for health and wellness. She has recently been a certified Tai Chi Instructor and began learning yoga at six.  She lives a rural lifestyle surrounded by well loved chickens, cats and a Great Pyrenees, named Rue. Yes, all the chickens have names.
Nanci has been an active volunteer in community based service:
Medical missions to Guatemala with Midwestern University students and local physicians
Board member for Arizona Spinal Cord Injury Association
Mah Jong and Tai Chi Instructor for Virginia Piper Cancer Center
Camp Staff for Brain Injury Association of Arizona/American Stroke Association and  Arizona Spinal Cord Injury Association
Nanci brings with her a wealth of knowledge and experience in assessment to design individualized care plans for clients and provide assistance to care partners and families.  Our Perfect Companion care providers are supported with her experience in home based care as well. She adds her commitment to service that shines through each day. These are a few of the reasons our families love meeting and working with Nanci!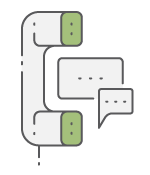 CONTACT US FOR AN APPOINTMENT
Or share the basics, and
we'll be in touch as soon as we can!