Lead Advisory Board Member
Patrick oversees all aspects of Realty Executives International and is responsible for advancing the company's position as its leader.
Leading the development and execution of the company's strategy with a long-term view to creating strong value, Patrick is focused on continuously protecting and strengthening the Realty Executives competitive advantages and extending the company's culture of customer service and collaboration. He has over 30 years' of experience as a senior executive managing fast growth, start-up and next-growth companies. He provides a rare blend of respected and proven leadership, corporate and business vision, mergers & acquisitions and corporate capitalization strategies, with strong analytical, financial and operational expertise.
CAREER HIGHLIGHTS
He started his entrepreneurial career shortly after college (California Polytechnic University of Pomona school of Architecture) when he capitalized on the fragmented cottage industry of manufacturing of commercial modular structures (mobile office, portable classrooms, and construction trailers) by scaling SPI/Modtech over 14 years to an industry sector leader as President & CEO from less than $2M of revenue to over $300M of revenue with manufacturing facilities from coast to coast.
He grew the company through both a rollout and rollup strategy which included a number of acquisitions for its growth plan. When he left as President and CEO in 2000, SPI Manufacturing/Modtech Holdings was publicly traded with revenues of approximately $350 million and 3,000+ employees.
He did some interim executive outsourced CEO services from 2000 to 2003 before joining Turnkey as Managing Director and assisting this start up to become a $65M per annum revenue privately held business in California with over 200 employees.
He left in 2005 and joined the Barrett-Jackson Auction Company, a collector car auction company, as COO. Over his 7 year tenure, Patrick took this auction platform from $60M annual revenue to over $200M, with the addition of new business verticals (including auto products and collector car insurance) and new locations for its signature events. Today the Barrett-Jackson Auction Company is the renowned sector leader in collector car auctions. Patrick formed and served on Barrett-Jackson's first Board of Directors from 2006-2012 after successfully negotiating and executing on a minority liquidity transaction with a private equity firm. In support for this transaction, Patrick established and formulated financial policies and procedures, reporting and auditing systems, and developed a credible company business plan for implementation of an investment banking strategy acceptable for outside investors and facilitators.
He built an efficient organizational team by reallocating employee resources to their highest and greatest purpose, defining roles & responsibilities, and managing systems for business execution, metrics, and goal setting. Over the course of his engagement, Patrick negotiated multiple new auction locations in various parts of the country and led a successful negotiation for the development of the new flagship signature venue in Scottsdale. Under his leadership, he led the company through a difficult financial global recession in 2007/2008 with great success.
He left Barrett-Jackson in 2012 and engaged as a fill in executive for several startup ventures including Echo Automotive which he helped legitimize by incorporating infrastructure, capital raising, and taking the company public to give it both financing and public currency. His experience also includes CEO for Daytona Racing Experience (an "eatertainment" business combining family entertainment and casual dining); advisor for Creamistry Arizona/Florida (a specialty ice cream parlor featuring made-to-order liquid nitrogen ice cream); President for DiningUber (a premier membership club that caters to business and fine dining connoisseurs as the "Uber" of fine dining); President for Third Alert (an aftermarket automotive product), President for Skin Tech (a serum producer for removal of tattoo ink from the skin) and President for Ronn Motor Group (an automotive development company that specializes in automotive design, assembly, and leading edge technology integration).
Patrick has served on several Boards of Directors, and led significant acquisitions, mergers, corporate capitalization and Public Offerings. He has coordinated and led national capital raise "road shows" on many occasions, and has been a presenter and resource at stock growth conferences. He has completed over 17 transactions which has been involved in another 20 transactions that were not completed. His experience is broad across the capital range from venture capital, private equity, family office, mezzanine, public offerings, syndicate and various other financing structures. Patrick has experience navigating through severe economic downturns, managing both employee morale, and "shareholder relations."
Patrick is widely respected by his current and past employees, outside professionals, and his peers. He is known for his wide range of abilities to promote and manage growth, problem solving, and providing well respected leadership. Patrick is an occasional lecturer who has spoken at Penn State University, Arizona State University, and University of Phoenix. His credentials include State of California Polytechnic University of Pomona School of Architecture, Six Sigma, LEAN training, LEED™ training, and Toyota Production System training. His Board of Director and Advisory Board experience includes Ronn Motor Group, Echo Automotive Inc., Barrett-Jackson, SPI/Modtech, TurnKey, Daytona Racing Experience, DiningUber, MBI, DD Ventures, Ecolite International, Controlled Carbon, and NotMYKid (non-profit YPO led). He is a long time member and very active in the international Young Presidents – World Presidents Organization (YPO-WPO) including leadership roles as Chairman of the Board of WPO Arizona, WPO Pacific Region Board and Network Chairman for the International YPO-WPO Automotive Network.
Patrick speaks both Dutch and English
If you feel you might be an asset to The Perfect Companion's Advisory Board, please Ask@AZPerfectCompanion.com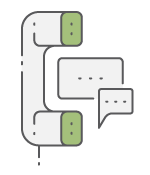 CONTACT US FOR AN APPOINTMENT
Or share the basics, and
we'll be in touch as soon as we can!