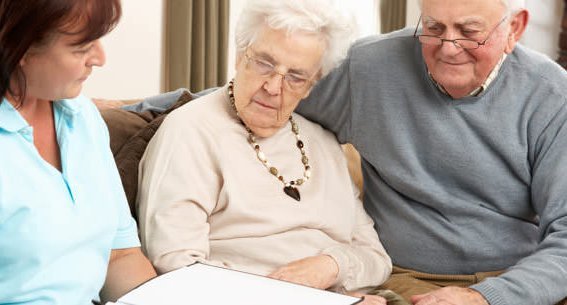 Aging at home vs Independent/assisted living facility
As we age, we are confronted with longer lifespans and whether or not we will be able to afford all that goes along with living longer.
All things being equal most people I know would rather stay in their own homes as long as they can, and for them there are many competent care giving in home non medical companies that can help accommodate their wishes. Whether the company comes in everyday for a prescribed amount of time for help with the activities of daily living, or if they come in three to five days a week, their is a cost attached to that service. Typically, at least here in the Phoenix area the bulk of the companies charge anywhere from 15 to 25 dollars an hour, usually with a minimum amount of hours per day. Folks with minor needs such and cooking, cleaning and or shopping can really benefit from these services. Also those with medical needs that are not to severe can be the beneficiaries of in home care as well.
However, if the medical condition is such that they require skilled care IE a nurse, then many of them may opt for an independent or assisted living facility that provides such care. These buildings often house independent living in one area, assisted living in a separate area. Your meals are generally included in the cost of your rent in these facilities. The cost for these buildings here in the Phoenix area can range anywhere from 2500-3000 dollars a month all the way up to and in excess of 10,000 per month depending on the building and the level of service that is desired.
Residential group homes may also be the answer you are seeking. These homes rent out a private or shared room in a residential home that is typically managed by a family of caregivers. The price for group homes can often be less then independent or assisted living facilities, but some group homes are very expensive. Do your research.
The level of service you select is all based on the your ability to pay, but the real message in this post is for you and your family to do your research before the medical necessity becomes of a more urgent nature. This way you will have your eyes on a place you might relocate to, or a non medical company who can come in as many hours as you may require in your own home.
Preparation will always serve you well as you plan on where to live and the services you will require.
www.azperfectcompanion.com