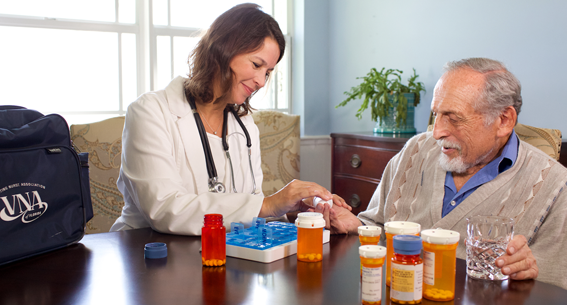 We hear so much about home health these days, but if you dont happen to be in the business, or have not used home health services before, it can be difficult to determine what kind of services you may need.
Home health encompasses both non medical and skilled services. Non medical would be a company that provides caregivers in your home for the ADL's, activities of daily life. These caregivers help bathe and transfer their clients, shop for them or run errands, and do light housekeeping as well. The level of help is often characterized as providing caregivers known as companions, CNA's certified nursing assistants or certified caregivers, and in some instances med techs. Typically these services are all private pay, and range from 15.00 to 30.00 dollars per hour per client. Most companies have a daily and or weekly minimum for their services. Additionally sometimes, but not always long term health insurance policies and reimburse you for the cost of your caregiver, but this is different policy to policy.
Skilled services are usually but not always provided for clients leaving the hospital after a stay for an illness or surgery. You might get sent home with PT and OT, physical therapy and occupational therapy, and the providers are considered skilled professionals in their areas of expertise. These services are almost exclusively covered for a prescribed period of time based on how the doctors orders are written, and typically if not always covered by insurance and or Medicare. Usually a nurse or physical/ occupational therapist will come to your home 2-3 times per week for four to six weeks depending on the nature of what your doctors discharge orders call for. They can also assist with infusion therapy and medicines as well.
So whether non medical or skilled care, clients can get professional help to stay comfortably in their own homes. Sometimes clients will use both services at once, depending on their ability to pay for additional care.
www.azperfectcompanion.com